Based on prevention, returning to wellness, rejuvenation and longevity, Ayurveda, the ancient and traditional medical system of India, offers over 6,000 years of research and practice.
Goals of Taproot Ayurveda:
Bring the entire body into a balanced state where fundamental healing can occur
Understand basic concepts of your body's natural state and how certain imbalances can affect the whole system
Staying grounded and strong with changing seasons and rhythms of life
Finding and maintaining relaxation, focus, and resilience in daily life
Develop self-discipline in nourishing ways that strengthen our awareness
Cultivate patience, with self and with others
Exploring practices of self-care that nurture wellness for the whole person
Support in overcoming addictions and healing the habits that bind us
Aligning what the body and mind needs with what the heart and soul needs
Offerings:
Comprehensive Initial Consultations (in-person or on-line via video conference call)
Follow-up Visits (in-person or on-line via video conference call)
Specialized treatments using Yoga, meditation, breath work, five-sense therapies, and much more
Individual meal-planning assistance
Custom Ayurvedic herbal formals and essential oil blends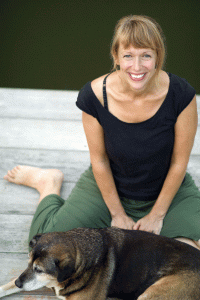 About Nancy:

Nancy is a certified Ayurvedic Wellness Counselor and member of the National Ayurvedic Medical Association (NAMA). She is also a certified Integral Hatha Yoga Instructor and Yoga of Recovery Counselor. Nancy been practicing Yoga for over 20 years, teaching for 10, and has been through loads of teacher trainings in various realms of this vast field. She studied English Literature (BA/MA) at Virginia Tech where she also taught for a number of years; this is the seed that sparked her passion for teaching. She is a trained chef and a lover of wholesome food, gardening, and culinary expeditions. She lives in the mountains of Western North Carolina with her partner, a couple of awesome dogs, and a giant cat. One of her great joys in life is being able to simply walk out the door and hike for a matter of hours…or days.